Career News
Welcome to Equis Staffing's Career News section. Our mission is to continue to provide education through thought leadership and inspire our readers with new ideas.
How Can an Agile Certification Transform Your Career?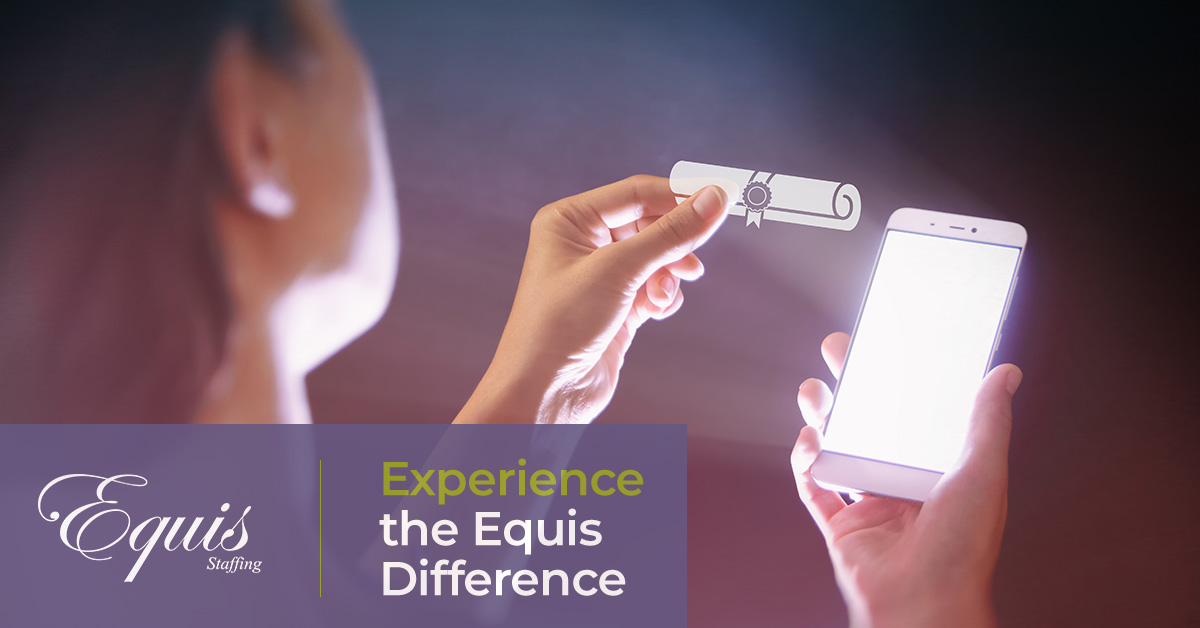 In the worlds of project management and software development, Agile was a game changer. Leaders in the technical space needed a methodology that reduced the excessive documentation and unnecessary steps introduced with processes like waterfall. Agile provided IT professionals with a nimbler methodology to enhance their efforts, increasing project success through the emphasis on cross-functional teams and the embracing an iterative approach.
While many IT professionals encounter Agile over the course of their career, not everyone chooses to acquire an Agile certification. By taking that step to further your education, you can make yourself a more valuable employee or job candidate.
How an Agile Certification Can Transform Your Career
When you get a certification, you are demonstrating an advanced level of expertise. Each certification has specific requirements that need to be met in order to qualify, so by holding that particular certification, you can prove that you have achieved those standards.
Additionally, working toward a certification gives you a chance to improve your Agile skills. If you aren't familiar with a specific concept, you'll need to master it before you can proceed with getting certified.
There are many formal training programs that conclude with receiving Agile certification, giving you an opportunity to follow a defined curriculum and learn at your own pace. If you are simply looking to broaden your horizons rather than take the time to complete a full certification, there are plenty of free resources available to help you hone your understanding of Agile best practices.
Do IT Employers Require Agile Certifications?
Software developers and IT project managers might need Agile certifications to be considered for a specific role, especially if the organization is highly invested in the Agile methodology. Some employers will be flexible regarding the certifications they'll accept while others are more stringent. Since there are numerous Agile certifications available, selecting the right ones can make a difference.
Here are some of the most popular Agile certifications and certifying organizations:
Agile Certification Institute
APMG International
Certified Agile Project Manager (IAPM)
International Consortium for Agile (ICAgile)
PMI-ACP
Scaled Agile Academy
Strategyex Certificate in Agile (Associate or Master's)
Scrum Alliance
Before getting started, it's wise to explore the various options available to obtain Agile certification to find one that aligns with your current or target role, ensuring you get the best value for your efforts.
While certifications usually are not a prerequisite for IT positions, it is an impressive credential to have if you are just starting out your career. If the workplace uses Agile concepts in any phase, they may appreciate having an IT pro on staff who has proven knowledge of the methodology.
Should You Get an Agile Certification?
In nearly every case, if Agile plays a significant role in your current or target position, investing in a certification can be a smart move. It showcases your understanding of the methodology and may help you stand out in the crowd, increasing the odds that you'll land your ideal job.
If you are ready to learn more about how IT certifications can transform your career or are seeking out new opportunities in the tech field, the professionals at Equis Staffing can help. Contact us to speak with one of our knowledgeable recruiters today and see how our career progression expertise can benefit you

Comments ():