Career News
Welcome to Equis Staffing's Career News section. Our mission is to continue to provide education through thought leadership and inspire our readers with new ideas.
How Does Effective Internal Communication Boost Your Company's Productivity?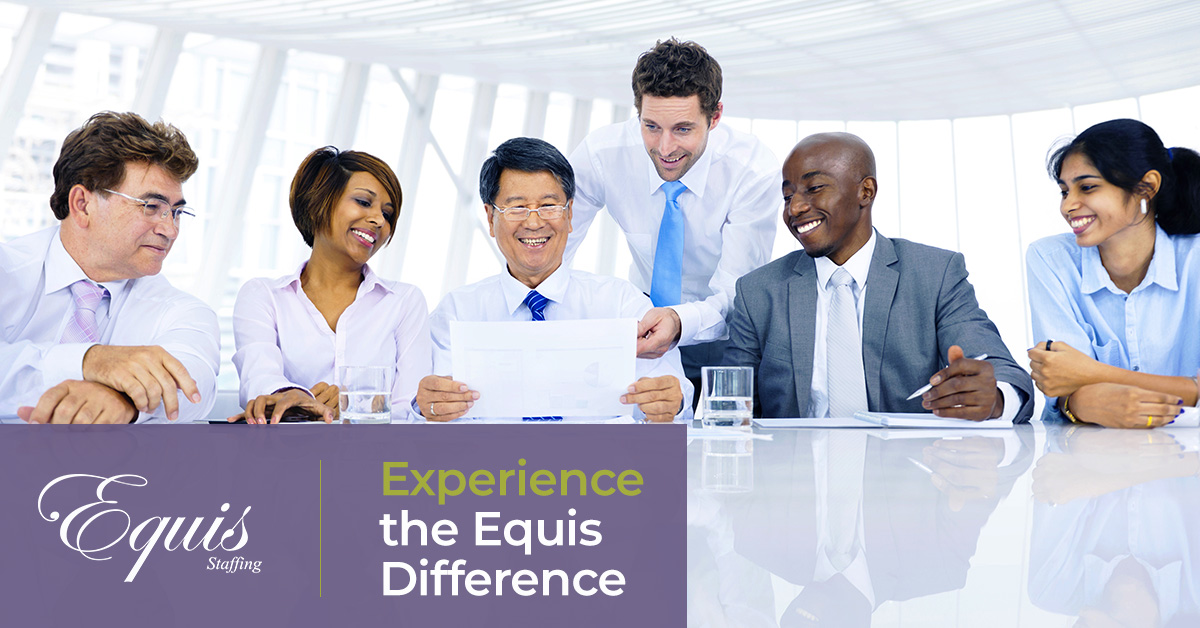 When it comes to building a productive and efficient team, communication is a must. Without reliable mechanisms for keeping information flowing, your workers will struggle to manage the demands of their job and meet expectations. Plus, without the most up-to-date details, some of your employees may inadvertently be wasting their time, focusing on the wrong objectives or using incorrect data.
By bolstering your internal communication, you can build a more effective team. If you are wondering precisely how it can boost productivity, here's what you need to know.
Support Collaboration
Without communication, there can be no collaboration. Employees need to be able to share information with ease to keep everyone on the same page, find solutions to challenges, and even innovate. If they can't discuss important topics with others, they are stuck relying solely on their own expertise. While your staff may be incredibly capable, nearly everyone can benefit from collaboration.
Ultimately, email is less than ideal for collaboration. Many workers are bombarded with messages throughout the day, so it's easy for important communications to get incidentally buried. This delays the discussion process, slowing down the rate at which projects can be completed. By implementing a reliable internal communication system, you can support collaboration, helping everyone accomplish their goals in less time.
Break Down Hierarchies
In a traditional environment, information flows from the top down. This means your frontline workers may not always have current data when managing their duties, especially if there are any unnecessary delays in your internal communication practices.
By embracing the right solution, such as collaboration software, you can break down the hierarchies that may be harming your workers. Information can be disseminated with greater ease and a wider reach, ensuring word travels as fast as possible. Plus, it can reduce the workload on managers when it comes to sharing relevant details. They don't have to reach out to their staff as individuals. Instead, they can use the platform to essentially broadcast the news, ensuring everyone is informed quickly.
Increased Engagement
When it comes to maintaining a productive environment, engagement needs to be a priority. However, if you rely on old communication systems, like email, you aren't necessarily engaging your workforce effectively.
The majority of emails an employee receives aren't directly relevant to their role. However, if you embrace a more advanced collaborative solution, your staff can be exposed to the information they need while limiting their number of irrelevant details that clutter up their messages. Options for video and voice calls, screen sharing and document sharing can also boost collaboration and engagement, increasing efficiency.
By focusing on internal communications and embracing the right technologies, you can increase productivity in your workplace. If you are interested in learning more, the professionals at Equis Staffing can help you find the ideal solution for your business. Contact us today.

Comments ():