Career News
Welcome to Equis Staffing's Career News section. Our mission is to continue to provide education through thought leadership and inspire our readers with new ideas.
How to Find Your Professional Passion and Take Your Work to the Next Level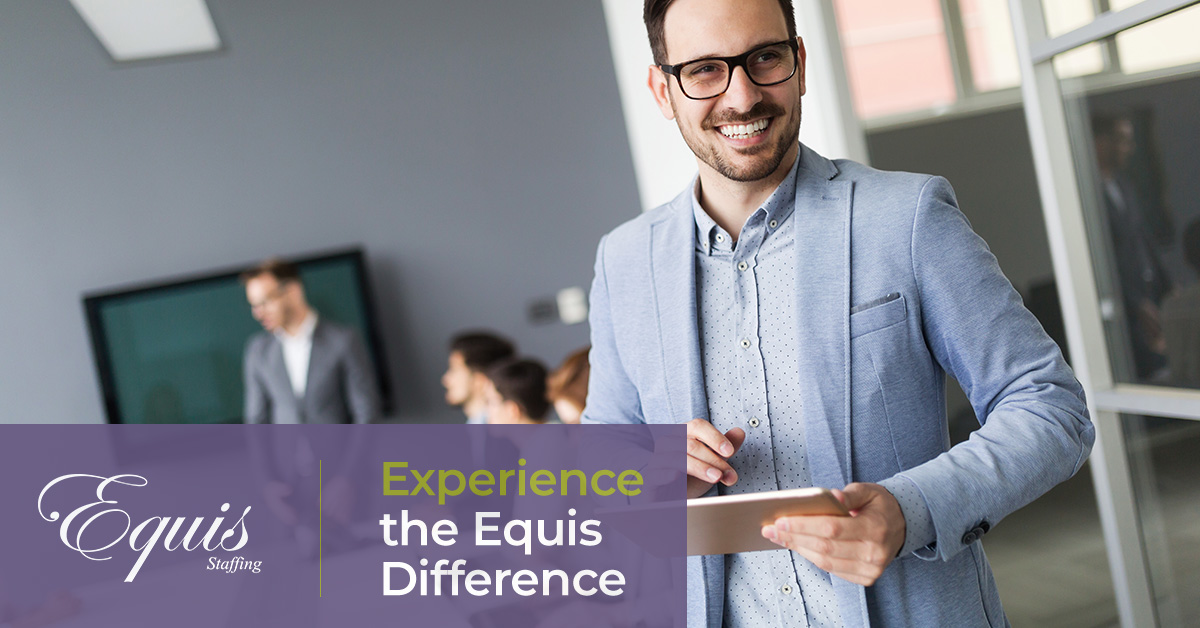 If you are like half of the American population, you aren't fully satisfied with your employment. While everyone struggles with motivation from time to time, consistently feeling like your work doesn't align with your purpose or larger goals can quickly become frustrating, leading to productivity dips and even burnout.
Luckily, there are things you can do to restore your sense of professional passion, allowing you to take your work to the next level. If you are ready to get started, here are some tips you can try today.
Focus on the Mission
If your company has a mission or values you can truly get behind, you may be able to use those as sources of motivation when dealing with difficult tasks. Consider how your work helps the business reach these objectives and concentrate on that notion to help you dig in to get the job done.
Even if a particular activity doesn't directly correlate with the mission, that doesn't mean it isn't making a difference. If your work allows others to reach those objectives, then your tasks are just as applicable to those successes, even if it doesn't appear so on the surface.
Branch Out
Whether there is an upcoming project that has caught your eye at work or a side venture you would love to explore, consider branching out beyond your daily tasks and dedicating some time to a side project that excites you. If you could offer a project team a benefit, see if you can get involved. Outside of work, finding a new hobby or volunteering with a local organization can provide new motivation and ideas you can bring back to your work. Don't be afraid to try something on your own, either on or off the job, to see if it can ignite your professional passion.
Realign Your Duties
Most professionals have certain responsibilities they love and others they loathe. While some tasks may be necessary in your role, it is possible that other functions could be redistributed, if you approach things the right way.
Begin by examining your responsibilities and identifying which ones you enjoy doing. Then, find the ones you would prefer to offload that don't necessarily have to be completed by you personally.
Finally, approach your boss and co-workers to see if an exchange can be arranged, allowing you to take on more of the work you love and less of the tasks you hate. You may discover that a team member enjoys the activities you would like to avoid, and they would be happy to handle them if they can offload some of their other work.
It can take time, and approval from your supervisor, to get everything realigned, but it may be an opportunity to make everyone happier.
Ready to Find Your Best Fit Professionally?
If you are interested in finding a new and exciting professional opportunity, the professionals at Equis Staffing can connect you with some of the area's top employers. Equis Staffing focuses on making a connection while getting to know you, the candidate, and seeking out the best professional fit for you. Contact us to speak with one of our friendly and knowledgeable recruiters today and see how our services can help.

Comments ():