Career News
Welcome to Equis Staffing's Career News section. Our mission is to continue to provide education through thought leadership and inspire our readers with new ideas.
Five Free Ways to Build Industry Skills Outside of Work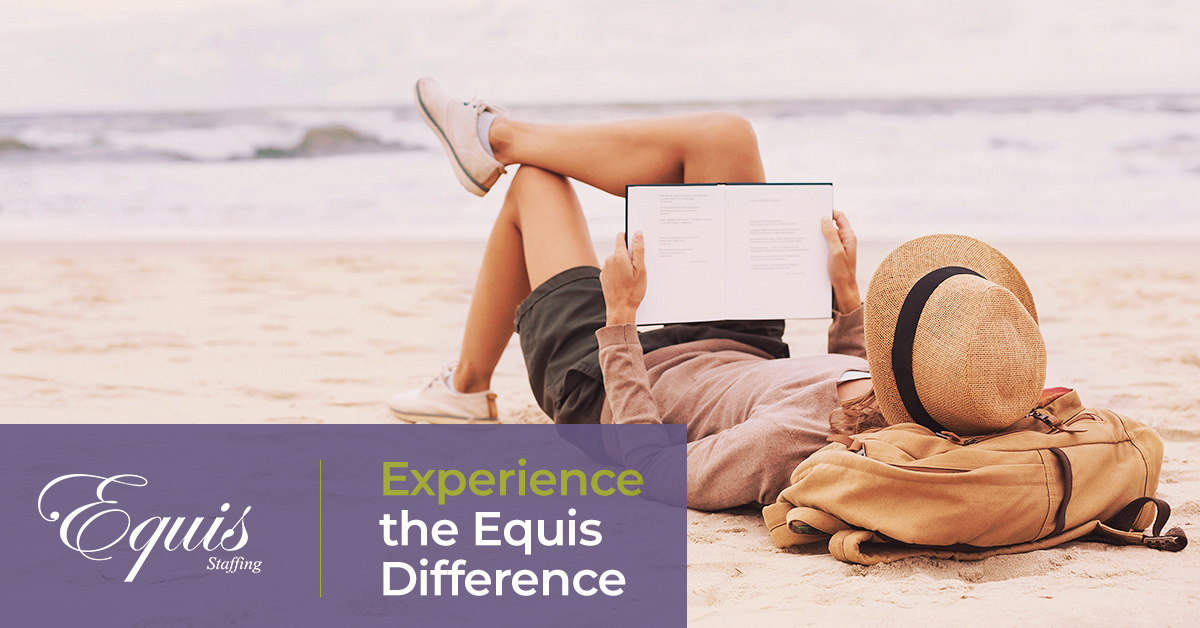 When you want to advance your career, acquiring new skills or improving your current ones can help you take things to the next level. But formal education and training can be expensive, and may not work with a busy schedule.
There are flexible options available that won't cost you anything but time. If you want to build industry skills outside of work, here are five free ways to get started.
1. Head to Local Events
When you want to learn something new, local events can be a great option. Meetups with other industry professionals, conferences and seminars, lectures and panel discussions, and open college classes (those that are free to audit) can all be excellent resources.
Not only can you discover new information during the event itself, you can also network with other professionals who may have something to offer. Just make sure to look for free events specifically, as some do require entrance fees to participate.
2. Hit the Library
If you haven't set foot in your local library in a while, now is an ideal time to reacquaint yourself with this valuable resource. Most of them have extensive collections on nearly any topic imaginable, and some even offer ebooks that can be downloaded to your device.
To make the most of the library, it helps to have a specific skill in mind. Then, seek out books that discuss the topic. If you are looking to improve your technical skills, make sure to check the dates on any materials. Technology evolves quickly, so you'll want recent editions to make sure the information is relevant in today's workplace.
3. Get Online
There are multiple websites that provide access to college-level classes without the high cost of tuition. MIT Open Courseware, Coursera and Udemy offer instruction on a wide variety of topics, and many of the courses are entirely free. You may not be able to submit assignments or receive a certificate of completion without paying a fee, but acquiring the skill won't cost you a dime.
You can also venture over to popular message boards to seek out new information. Many participants will freely share information, including skill-building tips and tricks, to help others increase their level of competency.
4. Industry Newsletters and Blogs
When you want to stay on top of emerging trends in your industry, newsletters and blogs can be an easy way to do just that. Often, the information will be sent directly to your email inbox, making it convenient and accessible. You can also follow the organizations on social media, making it easy to review their posts whenever it best fits into your schedule.
Look for a handful of newsletters or blogs that provide you with information that can help you build your skills, such as those that offer instructions on how to complete a task or that give out tips for improving your skill set.
5. Take a Side Project
The gig economy has created short-term opportunities in a wide range of industries. Sometimes, the easiest way to learn is by doing, so consider looking for a project that is challenging but manageable.
This approach is ideal if you have a foundational understanding of a particular skill and either want to improve your level of competency or practice what you already know but don't get to use frequently. Just make sure you pursue projects you can reasonably accomplish, especially if you are being paid to complete the task.
Ultimately, all of the options above can be excellent options for building your industry skills. If you would like to learn more, the professionals at Equis Staffing can help. Contact us to discuss your professional goals today and see how the Equis Difference can impact your job search.

Comments ():