Career News
Welcome to Equis Staffing's Career News section. Our mission is to continue to provide education through thought leadership and inspire our readers with new ideas.
How to Keep Your LinkedIn Profile Job-Search Ready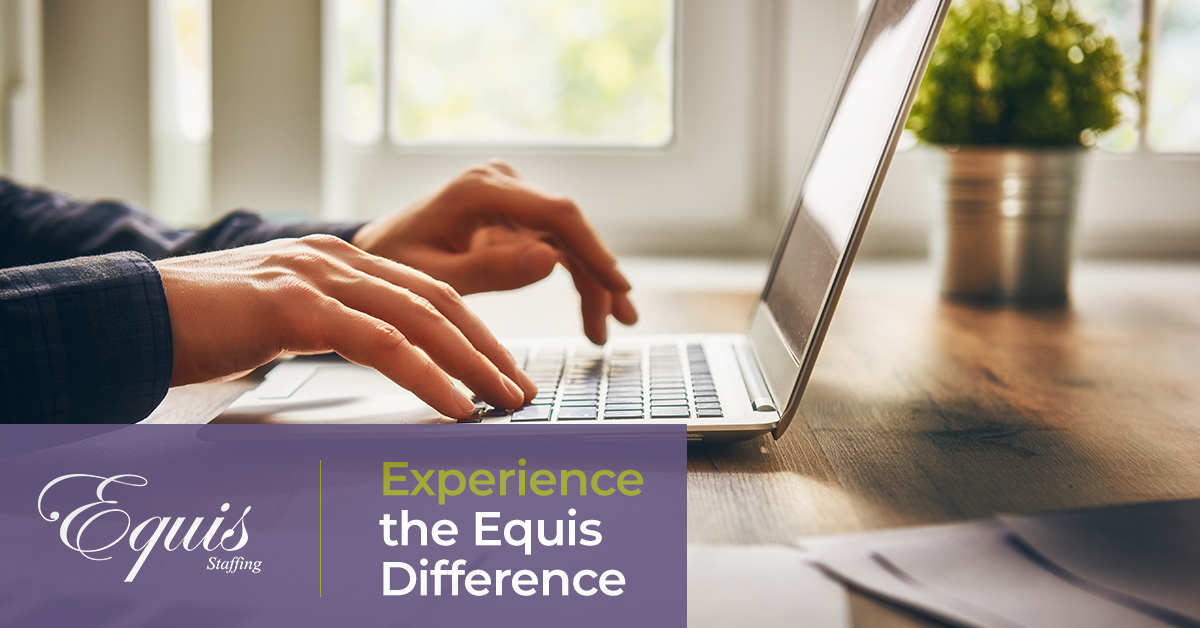 Whether or not you are currently seeking out new opportunities, keeping your LinkedIn profile job-search ready is wise. You never know what employers are looking for professionals like you, so making a strong impression even when you're not actively looking for jobs can have a positive impact on potential employers.
Plus, it isn't difficult to keep your LinkedIn profile in tip-top shape. If you aren't sure where to begin, here are some tips for keeping your LinkedIn profile fresh at all time. What can you do to take your LinkedIn profile to the next level?
Be an Active User
Most people use LinkedIn as a networking platform. If you neglect these connections until you need their help during a job search, they might not be as valuable. Instead of only jumping onto LinkedIn when you are looking for new opportunities, consider logging in every day or at least once a week. Read articles and participate in discussions, spend time writing and answering messages, or write your own blog post on LinkedIn Pulse.
Make sure to be consistently adding new connections to build your network as well! As soon as you meet someone you may want to stay in touch with for business, send an invite on LinkedIn. If you have an interview, make sure to add everyone you met on LinkedIn. People are more likely to accept your connection request when they have a recent positive impression of you.
Update Contact Details Immediately
Certain information on your LinkedIn profile should be updated as soon as a change happens. You want to include current contact details on your page, so any time you move, change your email address or get a new phone number, take a minute to update your profile. Not only will this help during an active job search, but it also makes it easier for recruiters to contact you at any time, ensuring you don't miss out on a dream position.
Add Details About Your Current Job Often
You want to make sure the information about your current role stays up-to-date. If you learn a new skill, gain new responsibilities, or have an accomplishment, update your profile to reflect these changes. In some cases, you'll need to refresh your professional summary at this time too, so make sure to review what is there now and make adjustments if required. That way, when you need to seek out new opportunities, everything is ready to go.
Use a Recent Profile Photo
If you haven't updated your profile picture in a few years (or added one in the first place), now is a great time to put a new one up! Otherwise, when you meet with hiring managers, there may be a disconnect between who you appear to be online and what you look like when you arrive for an interview.
Adding a cover photo can also be beneficial. It suggests you pay attention to the details and gives you a chance to express yourself. Select an image that reflects you as a professional.
If you would like to learn more about keeping your LinkedIn profile job-search ready, the professionals at Equis Staffing can help. Contact us to discuss your career goals today and see how our hiring expertise can benefit you.

Comments ():