Career News
Welcome to Equis Staffing's Career News section. Our mission is to continue to provide education through thought leadership and inspire our readers with new ideas.
Kickstart Your Career in the Tech Industry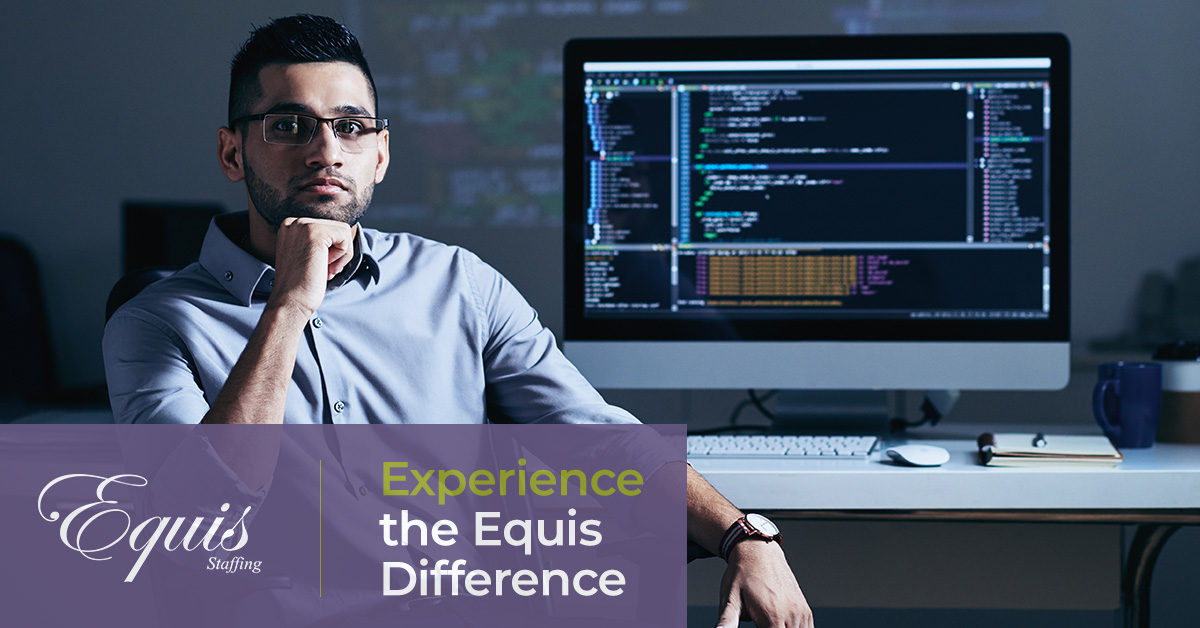 In today's technology-driven world, a career in the tech industry can be incredibly lucrative. Plus, unemployment in the field remains exceptionally low, and companies commonly have to battle against skill gaps, leading to increased salaries, better benefits, and a range of perks to be offered as a means of enticing potential candidates.
Many job seekers assume the only way to kickstart a career in the tech industry is through higher education. While this is certainly a viable option, it isn't the only entry path available. If you are ready to begin a career in technology, here are four ways to get started.
1. A College Degree
Ultimately, a college degree is the most tried-and-true method for initiating a tech career. If you have the time and funds available, investing in your education can be a wise move. Luckily, there is a wide range of options when it comes to schools, including online degrees and programs you can complete at your own pace, making it easier to fit your classes around even a full-time work schedule.
While a bachelor's degree is the most common path, some associate degree and certificate programs can also help you break into the field. You'll need to assess the requirements for your target role and determine which approach is most suitable for your goals.
2. Bootcamps
A relatively new option for entering the IT industry, bootcamps provide intensive training over a relatively short period. Usually, these programs focus on hands-on learning, allowing students to put their new skills to work quickly. The learning environment is fast-paced, and some bootcamps recommend you have a solid understanding of certain key concepts before arriving to ensure you can keep up.
However, they tend to be less expensive than most degree programs, though some come with price tags that can rival community college-level programs. Additionally, you may or may not be able to work while attending, depending on the courses hours.
3. Self-Taught
Some tech positions are more about capabilities than credentials. If you are willing to take the time to learn the proper skills yourself, you may be able to land a position without any formal training.
There is a broad selection of tools available to help job seekers who want to learn on their own. Newcomers to the industry can use a variety of online education sources such as edX, OEDb, Coursera, Lynda.com or Codecademy as well as open online classes from institutions like MIT and Harvard to gain background on the tech industry and start exploring different areas of study. Instructional articles, YouTube tutorials and resources like Stack Exchange can also help get you started.
4. Work From Home
When you need to build your skills, consider learning by doing. You can peruse resources to find entry-level freelance jobs in your chosen area and use these small projects to facilitate skill growth. Plus, you can build a portfolio of successful projects, helping you show potential employers that you are a competent professional based on actual results.
If you are ready to start your tech career, the professionals at Equis Staffing can connect you to exciting opportunities throughout the area. Contact us to speak with one of our knowledgeable IT recruiters today and see how our services can help you on your path to a great new opportunity.

Comments ():