Career News
Welcome to Equis Staffing's Career News section. Our mission is to continue to provide education through thought leadership and inspire our readers with new ideas.
Leave a Lasting Impression at a Job Fair in Los Angeles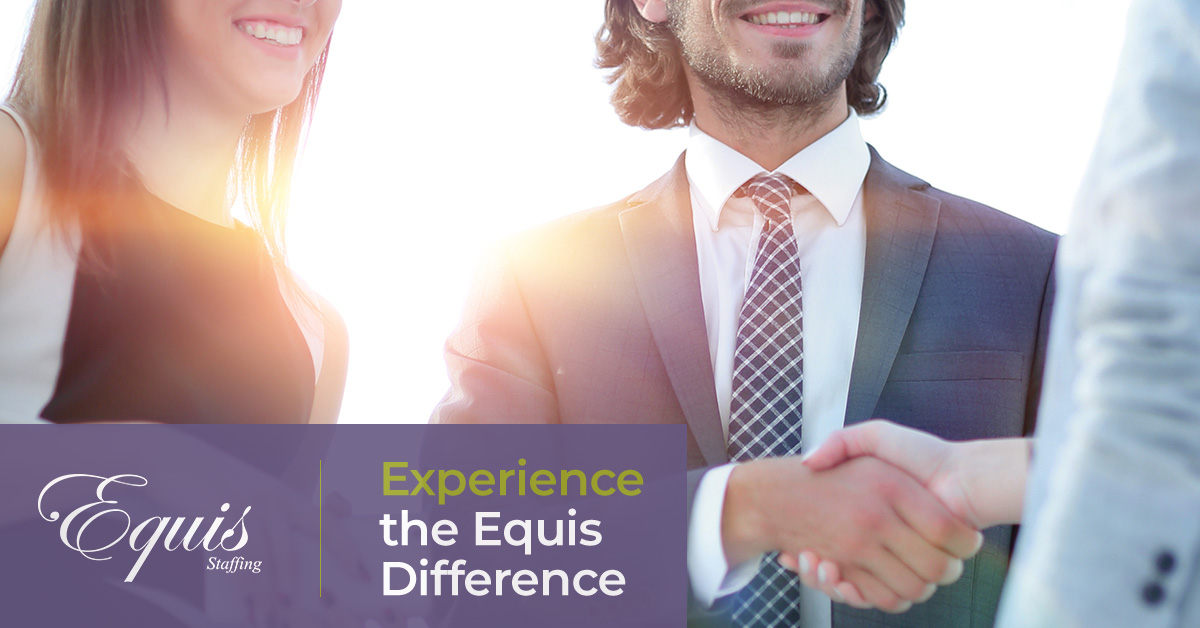 Job fairs can be an excellent opportunity to find out about open positions and connect with prospective employers. But standing out from the crowd in these events can be a challenge, particularly when they are well-attended.
When a sea of skilled professionals all come to the same job fair, it is critical you make a lasting impression on prospective employers. Otherwise, they might not remember you when it comes time to make a hiring decision for open positions.
To help ensure you stand out from the crowd for all of the right reasons, here are some tips for leaving a lasting impression at a job fair in Los Angeles.
Dress the Part
Essentially, a job fair should be treated as a formal interview when it comes to selecting your attire. You want to choose an outfit that is professional and appropriate for your industry, erring on the side of conservative when in doubt. However, you may need to pay extra attention to the shoes you choose.
Unlike an interview, you'll spend most of a job fair on your feet, so make sure your shoes are comfortable enough to be in all day. Not only will this help your day be more pleasant, it will also prevent your discomfort from impacting your first impression, which could cost you an opportunity.
Have a Strong Introduction
Often, you'll be meeting company representatives and recruiters for the first time at a job fair, and they likely haven't had the opportunity to review your resume. This means you'll need to introduce yourself, and that requires a strong elevator speech, a firm handshake, confident posture, and eye contact.
Practice your introduction before attending the job fair by saying it out loud while standing in front of a mirror. That way you can watch how you move as you speak, giving you a chance to review both your verbal and nonverbal communication before the big day.
Prepare Great Questions
While potential employers will certainly have questions for you, not all job seekers ask questions back. Just like in an interview, having a few great points ready can help separate you from the pack, particularly if they relate specifically to the company or the industry.
Usually, you can find a list of the businesses that will be represented at the job fair in advance, so consider reviewing the list to identify your top options and crafting a few questions for each one. If you need additional information, research the companies online before you decide on what to ask. Then, you can write your questions down on a small index card or in your smartphone and bring it with you to the job fair, giving you a method for refreshing your memory as you progress through the day.
Follow Up After the Job Fair
After meeting with a potential employer at a job fair, it is important to stay in touch with the representatives you met to continue making an impression. Get their business cards at the event if possible, and make sure to follow up in the first few days after the job fair. A handwritten note is always a good way to stand out, but an email or a message while connecting on LinkedIn may be more appropriate.
Looking for a Trusted Partner On Your Job Hunt?
By following the tips above, you increase your odds of making a lasting impression on potential employers at any job fair in Los Angeles. If you would like to learn more or are seeking new opportunities, the professionals at Equis Staffing can help. Contact us to learn more about how the Equis Difference can help you today.

Comments ():