Career News
Welcome to Equis Staffing's Career News section. Our mission is to continue to provide education through thought leadership and inspire our readers with new ideas.
Three Things You Must Do to Land Full-Time Employment After Your Contract Expires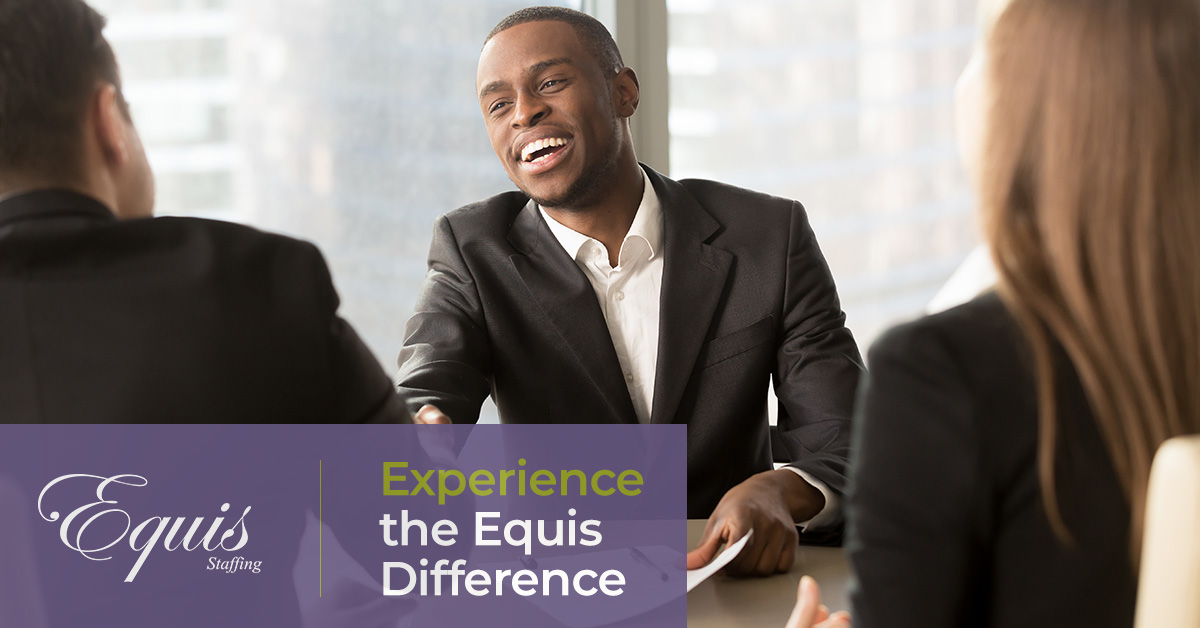 Many contract workers find their experience with an employer was incredibly fulfilling. At times, they enjoyed the opportunity so much, the idea of moving on to something else is hard even to imagine, making the possibility of being able to secure a long-term position with the company especially enticing.
While many may assume there is little they can do after a contract ends to secure full-time employment with the business, that isn't always the case. There are steps you can take to help convert a short-term job into a permanent position. If you are interested in landing full-time employment after your contract expires, here are three things you need to do.
1. Keep in Touch
During your contract, you likely had an opportunity to connect with a number of skilled professionals who work for the organization. After all, if you didn't enjoy your co-workers, you probably wouldn't be interested in a full-time role.
If you have contact information for any of your former teammates or can locate them on social media, especially LinkedIn, make sure to keep in touch. Reach out regularly to get updates on how they are doing, comment on posts they write and congratulate them if they have an accomplishment.
By staying in touch, you can remain at the forefront of their minds and build a stronger network, both of which may up your odds of landing a full-time opportunity. Additionally, you may hear about job openings that match your skills, ensuring you don't miss a chance to apply.
2. Resist the Urge to Be Pushy
While mentioning you would like to be a full-time regular part of the team is certainly a good idea, you don't want to exert any pressure on the situation. Being aggressive about getting an opportunity can be off-putting, and the business may then be less likely to pursue you as a potential candidate for a full-time role.
Instead, let your former manager and co-workers know you enjoyed the time you spent with them and would be interested in working with them again in the future. You can ask them to pass along information about suitable job openings, but don't make that a regular part of the conversation.
3. Stay Open-Minded
Sometimes, there simply won't be an opening in your former team. However, that doesn't mean there aren't exciting opportunities elsewhere in the company.
Instead of focusing on a specific role or group, keep an open mind. Opportunities in other segments of the business may also match your skills, and you may discover that another team has a lot to offer. So, don't limit your focus to just one area. Otherwise, you may miss out on a great job.
If you are interested in learning more or are seeking a new contract or full-time position, the skilled professionals at Equis Staffing can help. Contact us today to speak with a member of our knowledgeable team and see how our expertise can help you take the next step forward in your career.

Comments ():