Career News
Welcome to Equis Staffing's Career News section. Our mission is to continue to provide education through thought leadership and inspire our readers with new ideas.
Why It Matters to Make Friends in Your New Office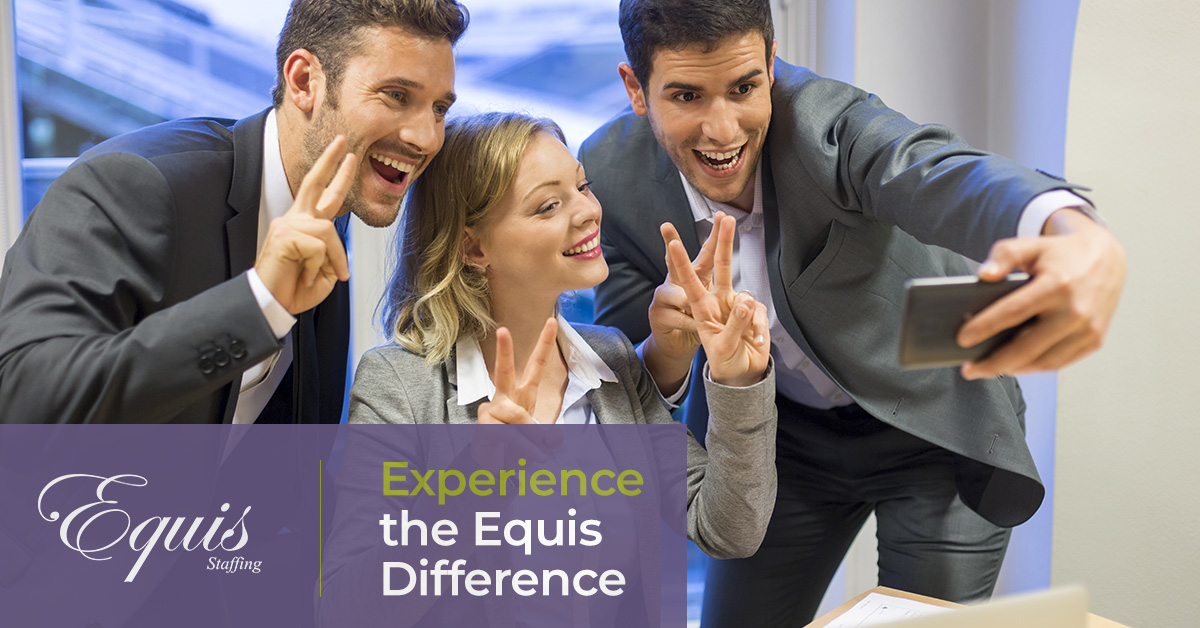 When you start a new job, your priorities are typically task-related. You may be worried about familiarizing yourself with a particular system or learning the locations of important resources.
However, making friends with some of your new officemates should also be on your list. Friends usually share a bond that includes a certain level of respect. Additionally, those who are friendly with one another may be more inclined to help each other out, particularly during stressful times.
By making friends in your new office, you create a built-in support system of individuals who want to see you succeed. However, getting these relationships started isn't always easy, particularly if the office is especially close-knit. Additionally, not being confident in your friendship-oriented capabilities can also hold you back.
Luckily, there are a few things anyone can do to make friends at work. Here's how to get started.
Always Give Your All
If you want your team to respect you, you always need to give your all. Subpar work that has to be corrected before a project can proceed isn't going to endear you to anyone, so make sure your outputs are always top-notch.
Ultimately, maintaining a level of friendship with your co-workers can not only make your working experience more pleasant, it can also improve business outcomes. It allows everyone to function better as a group with more effective comfortable collaboration and a shared level of respect.
Contribute to the Team
Team projects can be a great vehicle for making friends. After all, you have to communicate regularly to get the work done. Just make sure you pull your weight, participate in discussions and deliver your work on time. This gives you a chance to build a rapport that can translate into friendship as things move forward.
Take the Initiative
Simply sitting back and waiting for an invite to an after-hours social gathering might be easier, but it doesn't guarantee you'll get a chance to make some friends. If someone does invite you into the group, then take the opportunity. However, if that doesn't happen, then you need to be the one to reach out.
Consider inviting someone to join you at a restaurant for lunch or see if they'd like to head out for happy hour after work. Alternatively, if you want to be more subtle, you can ask if they can recommend a good book club, lunch spot or something similar, and if they provide you with an option, ask if they'd like to come along.
Ultimately, the goal is to identify a shared interest and see if you can take part together. You may need to put yourself out there, but remember, the worst thing that typically happens is they decline.
Be Helpful
Another approach to making friends is to offer to assist your co-workers when they need a hand. If someone mentions being overwhelmed or they are falling behind on a task, see if there is anything you can do to alleviate some of the burden.
Now, you don't have to commit to handling it all yourself. Instead, mention you have a certain amount of time available, such as half an hour, and you would be happy to assist them for that period of time. This gives you a chance to provide support while creating boundaries that will allow you to avoid falling behind on your own tasks.
If you are looking for a new job opportunity, the professionals at Equis Staffing can help. Contact us to speak with one of our experienced team members today and see how our services can benefit your career.

Comments ():