History
Equis was founded on a belief in excellence and equity in employment services. We believe we make a difference in the lives of people every day by streamlining the complex process of hiring staff and navigating the evolving job market.

Equis is equally excellent at building personal relationships and executing operational best practices. We are committed to delivering an exceptional and personalized employment experience whether you are hiring staff or searching for work! Our team of experienced and knowledgeable recruiters and staffing professionals are all committed to delivering you an excellent experience.

Established in 2006, Equis Staffing is a privately owned and managed staffing firm that specializes in providing Technology, Accounting and Finance professionals to numerous industries throughout the United States. Our team of founders, leaders and associates have decades of experience in staffing, recruiting and corporate business process management. Equis has a team of enthusiastic recruiting professionals committed to providing a professional experience and offering valuable insights while facilitating exceptional placements.
ABOUT OUR FOUNDER CARRIE NEBENS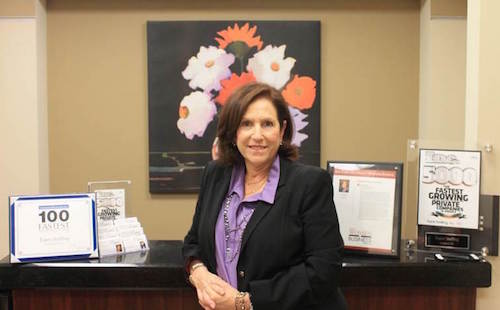 Serving as president since the company's inception, Carrie Nebens brings 25 years of business operations experience in the staffing and healthcare industries to her work with Equis Staffing.
Carrie previously served as the EVP for North American Operations for On Assignment (ASGN), a publicly traded company where she worked for 13 years. She was part of the management team that took the company public in 1992 and was responsible for 90% of the operation's significant revenue. Carrie also held management roles with Robert Half (RHI) leading five lines of business for three years.
Carrie currently serves on the Board of Regents at California Lutheran University and dedicates herself to creating an environment that ensures students are successful in both their college careers and their professional pursuits. She spent her early career with Hewlett Packard and holds a Bachelor's Degree in Chemistry from the University of Maryland.
Through her past experiences and current work with Equis, Carrie has become a seasoned senior executive with market-driven experience in rapid growth, niche and Fortune 500 services, solutions and products businesses.
Under her leadership Equis has experienced unprecedented growth, making Inc. Magazine's Inc. 500|5000 list of fastest-growing private companies in America for three consecutive years. She is adept at creating and fostering a customer focused, highly accountable, results-based culture.
Equis has also been named one of the San Fernando Valley's top staffing agencies annually since 2006 by the San Fernando Valley Business Journal. Additionally, Carrie was recognized by the SFVBJ in her role as a woman of outstanding achievement, and one who continues to make a significant and positive impact on the local business community.