Carrie Nebens, Founder and President of Equis Staffing, has won the 13th Annual Women in Business Awards by the San Fernando Valley Business Journal.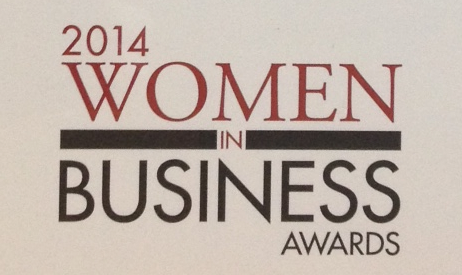 Carrie was nominated for this prestigious award due to the consistent year over year growth of Equis Staffing. She has over 25 years of experience in the staffing industry.
Equis Staffing was co-founded by Mrs. Nebens in 2006, and is a private, woman-owned and operated staffing firm that specializes in connecting accounting, finance and IT professionals to industries in Southern California. For three years running Equis has ranked in the top 20% of Inc. magazine's Inc. 5000 list of the fastest-growing companies in America.
For her achievements, Carrie Nebens has been recognized by the SFVBJ in her role as a woman of outstanding achievement, and one who continues to make a significant and positive impact on the local business community.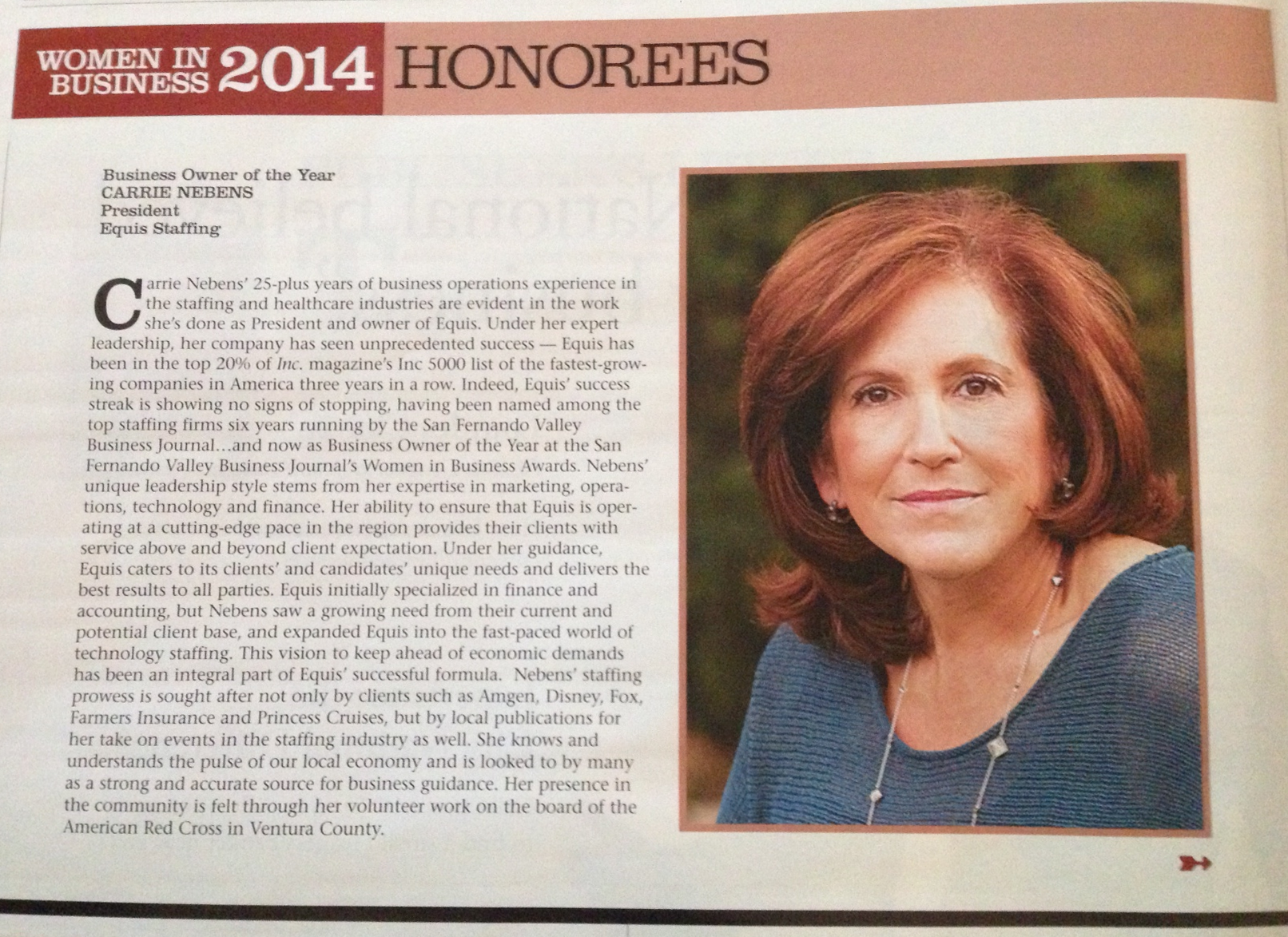 If you are looking to hire an IT, Accounting, or Finance professional, or work in any of those fields and looking to advance your career, you can contact Equis Staffing via email at info@equisdifference.com or give us a call at (818) 444-0100.