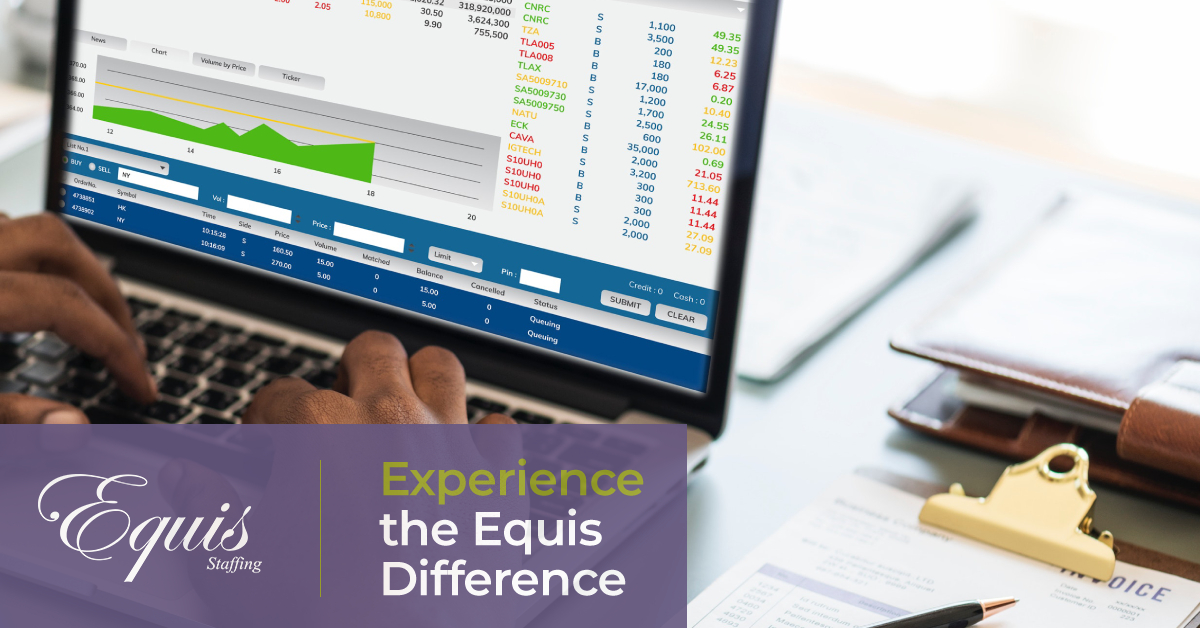 As the war for top talent rages on, companies are increasingly looking for opportunities to get ahead of the competition in the hiring game. This is especially true when an organization needs to find a highly skilled accounting or tech candidate, as these professionals are in-demand and unemployment in these fields remains incredibly low.
One effective approach for improving your hiring process, reducing your time-to-hire, and locating top-tier job seekers is to partner with a staffing firm. If you are wondering how a recruitment agency can help you find your next accounting or tech new hire, here's what you need to know.
What Can a Staffing Company Do for Your Company?
Today's staffing firms are more than the temp agencies of yesterday. While they can certainly help you fill short-term positions quickly and efficiently, they are also adept at securing top talent for permanent jobs.
Staffing agencies are experts in the recruitment and hiring fields. They understand how to reach skilled professionals, including passive job seekers, and maintain robust networks. Plus, they are skilled at managing the candidate experience, ensuring expectations are exceeded, and the job seeker remains engaged.
Plus, recruitment firms are experienced with candidate screening. Not only will they work diligently to understand the nuances of your vacant role and your company's culture, but they will make sure to assess candidates on these points as well, ensuring that any referred professionals are more likely to be a strong match.
What Hiring Options are Available with a Staffing Company?
When you partner with a staffing firm, you can fill jobs three ways. First, there is the temporary option, where they act as the employer of record for workers sent over for short-term projects or vacancies.
Next, there is the temp-to-hire approach. With this method, the worker is initially an employee of the staffing agency, remaining on their payroll while they work in a role at your company. If you determine that the employee is a good fit based on your needs, then you can convert them to a permanent staff member. Essentially, a temp-to-hire allows you to conduct a working interview, making it easy to assess a candidate's fit and skills.
Finally, there is the direct hire method. Here, the staffing firm helps you find top-tier candidates, essentially acting as a recruiter for your open jobs. They may also perform initial screening, like reference and background checks. After you meet with the job seeker for an interview, if you decide they are a great fit, they can join your payroll immediately.
Choose Equis Staffing
Ultimately, staffing firms can help you find top talent quickly and efficiently, and also offer flexible hiring options based on your needs. If you are ready to partner with a leading recruitment agency, the team at Equis Staffing wants to hear from you. Contact us to learn more about our unique and customizable services today and see how our recruitment and hiring expertise can benefit you.