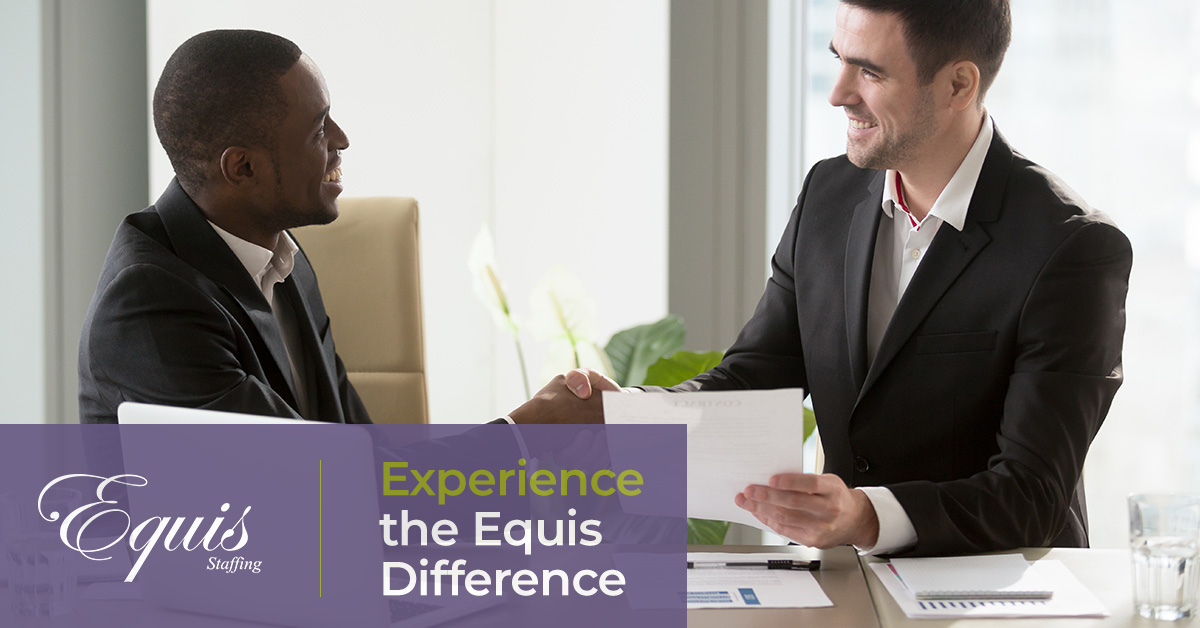 If you want to differentiate yourself from your competitors, offering an outstanding client experience should be a priority. Making sure your employees are providing a high level of service might not be a topic that is reviewed often. Nevertheless, it is crucial to your business to make sure your employees are engaged with their work and having a great experience – which translates into better services provided to your clients by your employees.
Crafting a great client experience does require some level of diligence. Accountants working in a CPA setting are going to have an ongoing relationship with clients, and the need to build a relationship as a trusted advisor who's always looking for areas for improvement is critical. Once your CPAs are comfortable with the process, it becomes second nature.
How can you make sure your team excels at providing a client experience that stands out for all the right reasons?
Create a Positive Culture
Your company's culture plays a significant role in the client experience, though that may not be obvious on the surface. When your culture is positive, employees tend to be happier and work better together, increasing efficiency and productivity.
Your CPAs are representing your firm when acting as an advisor and providing solutions for their clients. With this in mind, your internal culture should foster personal growth and set the example for how your CPAs should represent the organization in their client interactions.
Once your work culture is established, make sure to emphasize excellent service as a leading value your CPAs should possess. Demonstrate that point clearly during all interactions. Having a positive, customer service-oriented culture can work wonders when it comes to improving the client experience, so don't neglect the nature of your team's environment if you want them to excel.
Establish Yourself as a Trusted Advisor
As a CPA, you are typically laser-focused on getting the job done – particularly during busy periods such as quarter end and the grueling tax season. If you simply check off the boxes without showing your value, your clients may not realize how indispensable you are. Possessing a high level of technical expertise and providing quick, accurate results for your client is a given. Taking a proactive approach and communicating regularly can take your professional relationship to the next level.
Let them know what you are doing and why. You don't need to do this on every task, and you need to communicate in language they will understand, but if you have solved a problem for them, spell out the problem, your approach to solving it and the quantifiable results you achieved. This demonstration of your expertise shows that you are worthy of their trust.
Make Every Interaction Count
The ideal client experience is crafted over time. It isn't defined by a single moment. Instead, it is the culmination of every interaction that takes place.
This means that every conversation, email and deliverable impact the client's perception of your level of customer service. Don't neglect any interaction, no matter how small or brief. Instead, work to exceed expectations at every turn and handle every one with care.
A Great External Experience Starts with a Great Internal Experience
Ultimately, creating a new standard for client experience does take time and dedication. Exceed expectations whenever possible, ensuring clients are fully supported and all interactions are as positive as possible. By following the tips above, you can take your client experience to new levels, allowing you to stand out from your competitors with ease.
If your accounting team needs professionals who can offer excellent client experiences, the professionals at Equis Staffing can help. Contact us to discuss your goals today and see how our services can make it easy to move things in the right direction.