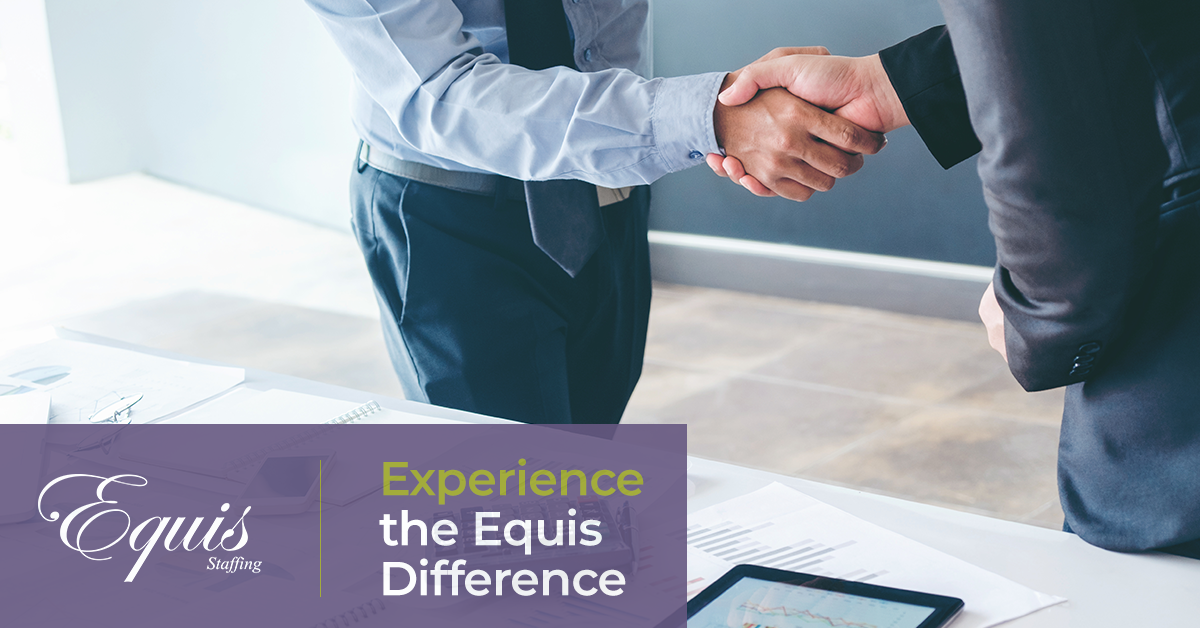 When you work with an accounting recruiter, having a solid relationship is a must. This ensures they fully understand your needs, allowing them to make better matches for your vacant positions.
If you want to maximize your relationships with accounting recruiters, here are five ways to do just that.
1. Think Partnership
When you work with an accounting recruiter, view the relationship as a partnership. The recruitment specialist is not an employee, supplier, vendor, member of your support staff, or a subordinate. Instead, they are skilled professionals with experience in recruiting and probably have methodologies that will help make a successful partnership. Additionally, you both share a common goal of finding the ideal accountants for your vacant positions.
By assuming this mindset, you'll approach the relationship in the proper fashion, ensuring mutual feelings of respect.
2. Establish What You're Looking for in Candidates
Accounting can be a broad specialty to recruit for. It's essential that you are very specific in what the requirements of the positions are for best results. For example, does a successful candidate need to have public or corporate experience? What level of technical expertise is required. For example, is ERP experience a non-negotiable or is knowledge of QuickBooks enough? What is the specific area you are recruiting for?
The skillset required for audit can be quite different for that needed in a tax role. In order for your recruiter to accurately source candidates, it's important that they understand who will be a 10 for the position and who may be a 7 or 8.

3. Have a Realistic Job Description
While finding an accountant who has everything you could ever dream of would be terrific, asking for a one-in-a-million candidate might not be attainable, especially with today's sinking unemployment rates.
Instead of creating a laundry list of must-haves, separate the genuine requirements from the nice-to-haves by talking with your current team and learning what is missing. If you're looking for a credit analyst and your ideal candidate must have experience with your ERP system, a strong recruiting partner can help you to look at candidates with capital analysis, credit underwriting, advanced Microsoft Excel skills or an alternative ERP experience. These targeted qualifications should help identify a wider pool of candidates.
Next, discuss your job description with your recruiter and listen to their advice. If analysts are in high-demand they will be aware and can make suggestions that will help you win the best ones over or suggest that you'll get higher quality candidates for a specific senior-level accounting position if you request candidates with an MBA. After all, they've seen – and written – thousands of vacancy announcements, so they can help you refine yours to facilitate a more efficient and effective search.
4. Embrace Interview Preparation
Meeting with your accounting recruiter before you begin interviewing candidates can increase your odds of success. You can let them know what you are hoping to discover and they can assist you with choosing questions that get you the answers you need. This increases your odds of finding an ideal fit during the interview process, ensuring you don't miss important aspects that need to be covered or accidentally choose questions that don't help you learn new information.
5. Request a Follow-Up After the Interview
After you've met the with candidates, schedule a meeting with your accounting recruiter to discuss the outcome. Let them know which candidates worked and which ones didn't, providing details about why you made your decision.
This information allows your accounting recruiter to learn from each experience and gather more information about your preferences. In the end, it enables them to improve the quality of the candidates with each subsequent position that is filled or lets them know their process is on-target, ensuring they keep up the good work.
All of the steps above can help you maximize your relationship with your accounting recruiter. If you'd like to learn more or are seeking a skilled recruitment team to fill your vacant accounting positions, the professionals at Equis Staffing can help. Contact us to discuss your hiring needs today and see how our team can make achieving your goals easier than ever.