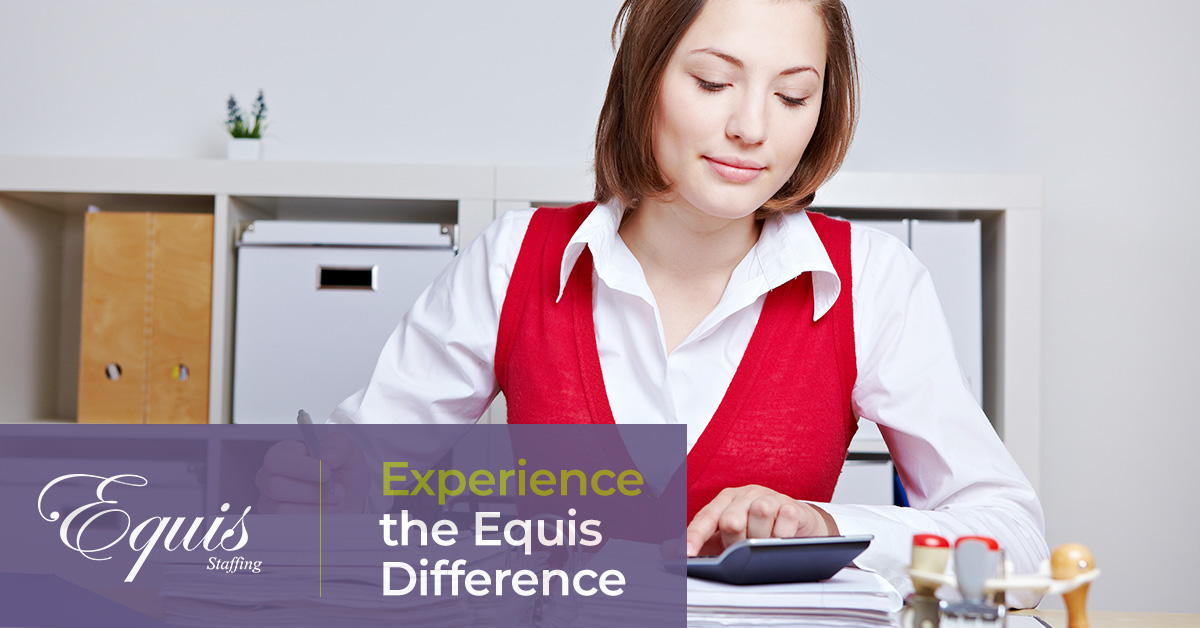 Now that tax season has officially passed, companies may need to make some changes to ensure they have the appropriate amount of accounting staff based on their current needs. Many businesses ramp up their accounting numbers ahead of tax season, but don't require the same quantity of skilled accounting workers once that time passes. Other companies go through a tax season and realize that their current full-time staff may need adjustments in the year ahead.
Whether you need to adjust the size of your accounting workforce now that tax season is over, evaluate your staffing strategy for the next tax season or review your strategy anytime, here are some tips for reviewing your needs.
Review Your Payroll Records
In most cases, you'll know if and when you began bringing on extra staff to assist with tax season, so pulling payroll records from before that time allows you to review what your accounting staffing strategy looked like before that point.
Examine these documents for key pieces of information to review. For example, was anyone working overtime regularly? Was everyone full time or did you have part-time workers too?
The idea is to determine whether your workforce was efficient with the extra staff added or if your team had too much or too little help. If so, you can use those details to decide how many people should be retained for the next year.
Obtain Feedback From Your Core Team
Most companies maintain certain members of their accounting staff as part of their core team, and these employees can provide you with a wealth of information to help you shape an effective strategy.
Reach out to your permanent workers and get their feedback regarding the post-tax season workload. For example, you can ask if they feel underworked or if they could take on more than they are managing today.
This allows you to touch base with some of your best and brightest and get their assessment regarding the workload. If they believe they could fit more into their schedules without much strain, then a reduction in staff could be in order.
Consider Vacation Season
While tax season may be over, summer vacation season is about to start. Members of your permanent staff may be planning to be out of the office, so you don't want to reduce your workforce to the point that would make it difficult to cover them while they are absent.
Even though businesses maintain control when it comes to approving leave, it's smart to keep enough people on staff, either permanently or temporarily, to allow your employees to enjoy some hard-earned rest and relaxation.
Reach Out to a Reputable Staffing Firm
At times, formulating your accounting staffing strategy is a challenge, even if you have solid data and feedback. By working with a staffing firm, you gain access to their workforce expertise, giving you a strong soundboard and an ally to assist with adjusting your staffing approach.
A firm that specializes in the accounting field can be particularly beneficial. Not only do they know the ins and outs of workforce management, they also understand the nuances of the industry. They can provide you with powerful insights regarding how to make changes that are beneficial, helping you avoid a misstep that could harm you in the future.
If you are ready to review your accounting staffing strategy ahead of next year, Equis Staffing can help. Contact a recruiter today to discuss the unique needs of your accounting firm.